I am not an obsessed fan ,am just a random fan , I got bored at work so i decided to listen to my iPod ,i asked myself what i wanted to listen to ,then it popped in my mind ,something by the Zanzbarian born Freddie Mercury real name Farrokh Bulsara ,some rock to make me hyper and give me the motive to work The Queen Band. Do you know Queen??

Born:5 September 1946
Died: 24 November 1991
Does "We are the Champions" sounds familiar ? If not then probably you know "We will Rock"
Freddie Mercury is the lead singer of Queen.
Before i continue why not listen to one of the song below ,then you will get me right why i like listening to Queen when bored.
Lol..i can imagine how much you are nodding your head , now you remember them right,I wish i was born while they were playing this hits...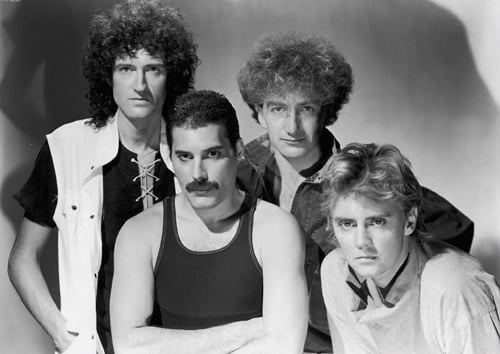 Died a legend in 1991 cause of AIDS ,its sad story that he also lost his sight during the death waiting period.Mercury did not disclose his HIV status to the public for several years, and it has been suggested that he could have made a contribution to AIDS awareness by speaking earlier about his situation and his fight against the disease.
Although he cultivated a flamboyant stage personality, Mercury was a very shy and retiring man in person, particularly around people he did not know well.
He also granted very few interviews. Mercury once said of himself: "When I'm performing I'm an
extrovert
, yet inside I'm a completely different man."
While on stage, Mercury basked in the love from the audience, which was famously noted by
Kurt Cobain
, in his suicide note, when he wrote of how he both admired and envied Mercury for being able to do so.