Apparently since the year started we have seen latest movies,movies with a lot of creativity,best themes and storyline,some unbearable actions,but in making a good movie there some catalysts needed and one being a hot actor or actress.More films are on the way but for what we have now on market is already quenching our thirst.today we have a random list of the most sexiest actors that we think they are already on the top lists on many fun's mouth.


famously known as Thor,he is now doing very good in movie industry,this muscular sexy actor who won teen choice award summer movie star is starring in the new Thor movie:The dark world which is among the most anticipated films of 2013.
An actor, writer,producer and also a director sometimes ,ladies don't stop complimenting...vin diesel is starring in Fast 6,the movie has already picked many fun's so far..
well known as wolverine,ask anyone and they will all tell you who wolverine is,Hugh jackman
will star in the latest series of the X-men, The Wolverine,it is expected in July this year.
Don't say his Photoshopped the kid has the looks,the star of the Ideas of march will be soon seen on Gangster squad movie,many cant wait for this but they just have to abide to it..
Best known from "step up" Tatum is a good actor and yet sexy in 2012 twelve he was also mentioned as among the sexiest man ,the star of "the Vow" is is to be seen soon on screens staring in "G.I .Joe:Retaliation..

you wouldn't want to miss mentioning Cumberbatch,If you are a fun of star trek then be ready to see him

plays the lead antagonist in JJ Abrams'

Star Trek Into Darkness

.

Who didn't miss superman?Perhaps am not the only one on the wait,the immortals actor will play as Superman in 2013 film Man of steel!!

Good at his wheels,he is quite perfect in driving scenes,we are going to enjoy his stunts on the coming film Fast 6.

Argo was quite the best ,he nailed it on 2012,but he wakes up again and brings back the sexy him in 2013 starring first in Terrence Malick's To The Wonder, and then in crime thriller Runner, Runner (due September).

The three musketeers actor will now be seen in the fast 6 movie alongside Paul walker and vin diesel.

Such a barnstormer ,has two films set for 2013, they're both biggies. The first is Steven Spielberg's historical epic Lincoln (25 January), which sees JGL playing Robert Lincoln, son of the US president.

This means war actor is now back on the big screen

he's back as the wise-ass space hero for Star Trek Into Darkness

He has always been too hot, .The mission impossible actor will be starring in Oblivion,the latest sci-fi from Tron Legacy director Joseph Kosinksi.

Playing a good role as Django in 2012 made his stars shine more and more,he is now ready to quench our movie thirst this year in the Amazing spider man 2.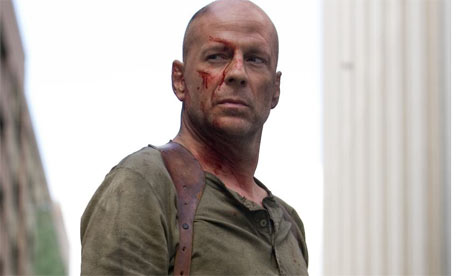 Old and yet still hot,He's back to prove that this year in not one, not two, but three massive action sequels in the form of A Good Day To Die Hard (aka Die Hard 5), GI Joe: Retaliation and comic book adap Red 2.
Well known as Iron man,why lie he is the perfect character for Sherlock Holmes,he is to give us more in April in Iron man 3..
Who thought the man who makes women obsessed would act as Nelson Mandela,Elba has different roles this year starring Thor:the dark world, "The Die By Dawn", Mandela: long walk to freedom"