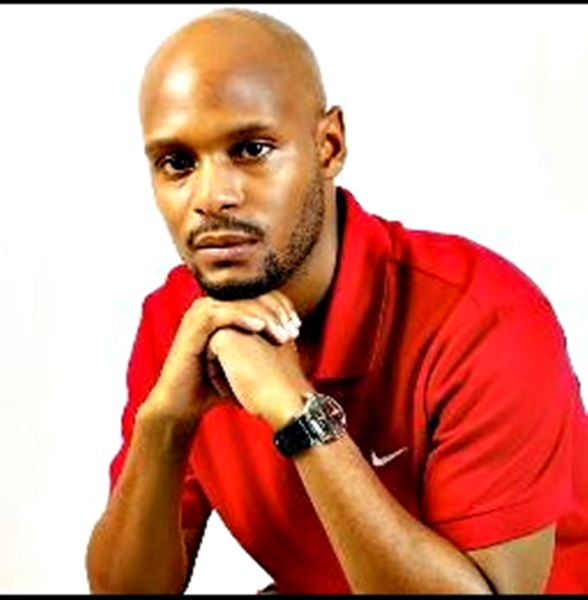 Nine years ago, Patrick Ngowi, 28, received a small loan from his mother to start off a business. He started off selling Chinese mobile phones, but when he discovered that a tiny fraction of Tanzanians enjoyed any access to stable and reliable electricity, he knew he had to rectify that problem. Ngowi set up
Helvetic Solar Contractors Limited
, a company that is a pioneer in the supply, installation and maintenance of solar systems throughout the Northern Circuit of
Tanzania
. Helvetic Solar Contractors is the first company in the Northern Circuit to cater for Solar needs. The company did about $3 million in revenues last year.
Read more about Patrick Ngowi and Helvetic Solar here
.
Hasheem Thabeet
(born
Hashim Thabit Manka
on February 16, 1987 in Dar es Salaam, Tanzania
) is a Tanzanian professional basketball player who plays for the Oklahoma City Thunder. At 7 ft 3 in (2.21 m), Thabeet is the tallest active player in the NBA.
He was drafted as the 2nd pick overall by the Memphis Grizzlies in the 2009 NBA Draft after playing with the Connecticut Huskies. Thabeet was the tallest player ever to play for the Huskies. He did not begin to play basketball until the age of 15, when he began to watch pickup games in Tanzania. When first recruited from Tanzania, Thabeet was fluent in Swahili and French but knew little English..Thabeet is the son of Thabit Manka and Rukia Manka. He has one sister, Sham, and one brother, Akbar.
Thabit has done a lot to the Tanzanian community and he is counted as one of the most paid athletes from Tanzania..
Naseeb Abdul / Diamond Platinumz
Born in Kigoma as Naseeb Abdul ,25..he is the most paid artist in Tanzania and he has done most shows.He owns various assets in the country ..Diamond is also the most famous artist in the country since his name appears in almost every magazine and newspapers
..He has shared a stage with some international artists like Rick Ross and Ludacris ..
The "mbagala" hit maker works hard and devotes a lot to his music.Being a trendsetter, promoters have pay a lot of chunk to have this guy perform...He is currently the Coca-cola boy...the new ambassador for coca cola zero..
A young Tanzanian photographer ,much known of his creativity and superb portraits ...Osse believes one should do what he loves the most ,he loves photography,art,graphic designing,meeting new people and living life to the fullest..As young as he is he has received different interviews from within the country and out...his name and his work has appeared in some of the most popular websites like Africa-vogue,fashion Ghana.com ,FAS mgazine and Msongo..not only websites,some fashion presenters couldn't let this young innovator pass an interview..Osse achieved the 2012 best fashion photographer (Swahili fashion week)...He has also devoted his time and energy to support different worthy causes in the country e.g..Nipe fagio (i am the change)..
This young innovator she is a self made and highly acclaimed local TV personality

,

she was well known after her participation in the miss Tanzania beauty contest in 2006 ,she became the first runner up winning different titles of the night as the Redds fashion ambassador and The citizen news paper ambassador.
After her success in the fashion industry she recently launched her label known as Kidoti premiere with clothing and hair line ..the clothing line accented by funky feminine coats in vibrant African fabrics and pants,the hairline features bouncy soft curls at varied lengths for the girls.
She has signed different deals ,like the South African Channel (Channel O)..she has also supported different worthy causes empowering women and children.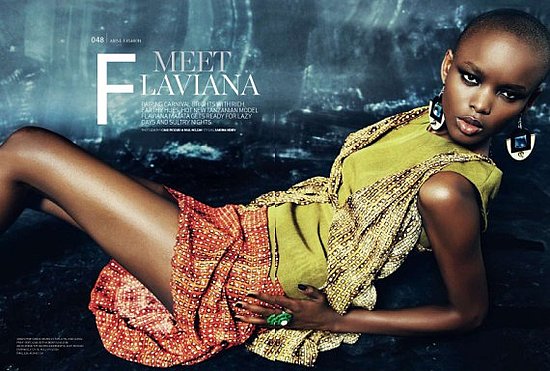 Born in shinyanga...
Matata won the first edition of the Miss Universe Tanzania pageant in 2007,
and went on to represent her country in the Miss Universe pageant the same year, where she was placed among the Top 15 semifinalists and ended up in 6th place after the evening gown competition. She was the first contestant from Tanzania to compete at Miss Universe 2007, and compete with a shaved head.
Matata has modelled print advertisements for Sherri Hill. In March 2011 she won the Model of the Year award by
Arise Magazine
at Lagos Fashion Week; she has also featured in the magazines
Dazed & Confused
,
Glass Magazine
,
L'Officiel
and
i-D Magazine
.
Matata has also done some runway modelling for brands like Mustafa Hassanali,
Vivienne Westwood, Tory Burch, Suno, and Louise Gray and has featured in the Alexander McQueen film tribute and Topshop Spring 2011 ad campaign.
She was soon featured on the diesel and +edun ads..Flaviana matata who was awarded the "Face of Africa" has touched the lives of many women and young girls through her ongoing campaigns under the Flaviana foundation..
The Bongo Queen
as she is titled,the newspapers face..the Miss Tanzania 2006 winner,an Entrepreneur ,actress and self made..Despite her public slaughter by the countries news paper about her private life and her adventures with ex-boyfriend Diamond Platinumz..This beauty queen has it all..it is said she is the most popular celebrity in the country earning a lot from her self made company "Endless fame"that deals with movie production and other lucrative private initiatives..
Recently she signed a sweet deal with one of the largest hair line's company in Tanzania.....The signed deal makes her one of the most expensive and powerful female celebrity in the country..
Nancy Abraham Sumari
is a former Miss World Finalist turned model, and is now Managing Partner at Frontline Management Limited,an Events and Corporate Communication firm, and also a co-founder of The Tanzania Women of Achievement Awards. She was selected as Miss Tanzania 2005,
later competed at Miss World 2005 where she placed in the top 6, and won the title Continental Queen of Africa for 2005. Sumari was born in Arusha, Tanzania, in 1986 to Abraham Simango Sumari. She is one of five children...She owns her own website specially dedicated to Mom's.. recently she decided to put her feelings into papers and successful she launched her new book titled "NYOTA YAKO" Celebrating the strong women of Tanzania...after having her own child it inspired Nancy and she decided to support much on the mothers and children causes..
Mentioned as one of the most powerful and highly acclaimed local radio personality ,perhaps because of his powerful voice and the talent he has..this ladies lover has signed different deals in the country ...his journey started as a presenter at a local TV station ITV...right now he is conducting among the most famous radio program known as "amplifier" under Clouds FM...Millard recently got a super deal from Multichoice DSTV as a reporter ...and this deal makes him one solid kid in the country...
His radio show is listed among the most listened radios shows of all time,among presenters in the country he leads with the most followers on social networks..This kid keeps it low profile but different sources say he owns some few assets...
Many knew her after seeing her work during the epic Bongo star search after she dressed the contestants to kill...Doreen Noni a powerful young innovator ,a fashion designer and a business lady ..she is the head of designer at the ESKIDO BIRDS..a company that she runs..her inspiration came from her mother who owned a boutique in 1999..so she decided to continue her mothers legacy ...in 2008 that's when she caught our attention doing some unique kitenge fabrics outfits..in 2011 swahili fashion week she won two awards ..the best upcoming designer of the year and most impressive stands..Noni was one of the 70 carefully selected global shapers from 36 countries to attend the first ever global shapers delegation in Switzerland hosted by the world economic forum,representing her ESKADO bird.
****to be continued****