I wonder how we treat ourselves these days ,last time my young sister had malaria we had to get her to the hospital and probably the doctor did prescribe Metakelfin, a dose that they believed it will make her fine again ,and why lie after the dose few more days then i find her happily singing at the mirror,this defined her health was getting better.
Perhaps they all didn't have my perspective,i do hate drugs,i believe almost every disease can be cured by faith,food and traditional medicines,the fact i spent my childhood with my grand mom i think i got spoiled.
Sometimes i think i might be living amongst witch doctors ,no matter how sick i will become i usually refuse take the so called English drugs,i use different local ways treating myself and sure they do help me..
Last weekend i had a cold ,and i was convinced to use the so cold mentholin Syrup ,but i couldn't hesitate on refusing ,i got to my traditional healing as usual ,my little annoying sister keeps laughing on the methods i use to nurse my cough ,i really don't care if she finds me a weirdo trust me its worth it.
Nursing my cough its so cheap ,i don't need to see a specialist for it ,first what i do is just get my self a raw ginger and there goes the chewing,trust me the taste is so irritating but for better outcome i have to squeeze my eyebrows for me to be fine.Raw ginger is the best way to treat a cough i tell you ,i personally prefer raw ginger nursing my cough in Swahili will call them "tangawizi"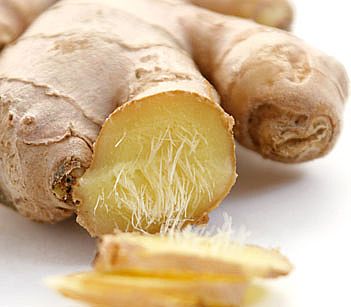 Apart from raw ginger i used some other ways to nurse my cough ,Honey! honey can be sweet but also can be the best medicine of cough and cold,my grandma always says honey when is taken at the right way it probably cures a lot of diseases,you can take tea spoons of honey or you can mix it in a hot cup of tea.. theoretically honey can help reduce duration of cold.
Lemon and garlic another way of curing cough and even flu,My grandma she is kind of an angel i tell you she took lemon and garlic ...mixed with honey and ginger and what was formed was quite amazing i had to scoop each day a table spoon ,after few days i was feeling quite okay.
Raw eggs ,this one i got from a Kenyan friend ,drinking raw eggs is the last thing i would definitely want to do,i have never tried this but i hear it among the best ways of curing a cough...this day even chicken eggs cure cough how cool it is...