Precious stones, such as diamonds and jade, as well as precious metals, such as gold and silver, are common in jewelry around the world. What about in Africa? How many types of African jewelry - jewelry originating in Africa, or made in Africa, or worn in Africa - do you know?
1. Beads
Beadwork is common across Africa. Famous for their beadwork, made into necklaces and bangles or arm bands, are the Maasai and the Samburu of Kenya, as well as South Africans.
2. Bone
Bone is an excellent material for carving earrings, necklaces and even bangles. Bone is usually animal bone, readily available from slaughter houses. Bone is an excellent replacement for ivory, the use of which endangers the existence of elephants.
3. Clay
Red or white clay can be formed into beads, to make earrings, necklaces and arm bands. Clay jewelry can also be painted into any colours of choice.
4. Animal Teeth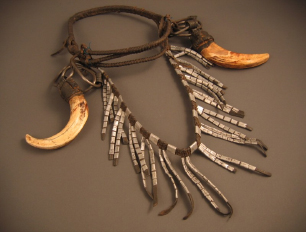 Like bone, animal teeth are an excellent replacement for ivory, and are readily available at slaughter houses.
5. Metals
Many African cultures do have a tradition of metal work. The Hima women of southern Africa, for example, wear heavy metal bands around the feet and the arms. Metals used for jewelry in Africa include copper, iron, bronze, gold or silver. In west Africa, gold smithing is a well-developed art, with elaborate pieces of jewelry being fashioned out of gold.
Bronze was also used for forms of art such as statues.
6. Plant Material
Plant material is a favourite source of jewelry, because the materials are cheap and readily available. Earrings and arm bands can be plaited or woven out of straw, rushes or banana leaves.
My favourite earrings ever (and they have lasted over 25 years!) are made of neatly plaited banana leaf.
7. Stone
Sandstone is a type of stone found mainly in eastern Kenya. It is soft and easy to carve, into figures and statures, but also into earrings and arm bands. Sandstone can be painted into colours of choice after carving.
8. Horn
Animal horn is a favourite material for making jewelry in Africa, because the colour of earrings or necklaces carved from horn is distinctive, and varies in an unpredictable - and therefore interesting - way. Additionally, animal horn is readily available at a low cost.
9. Wood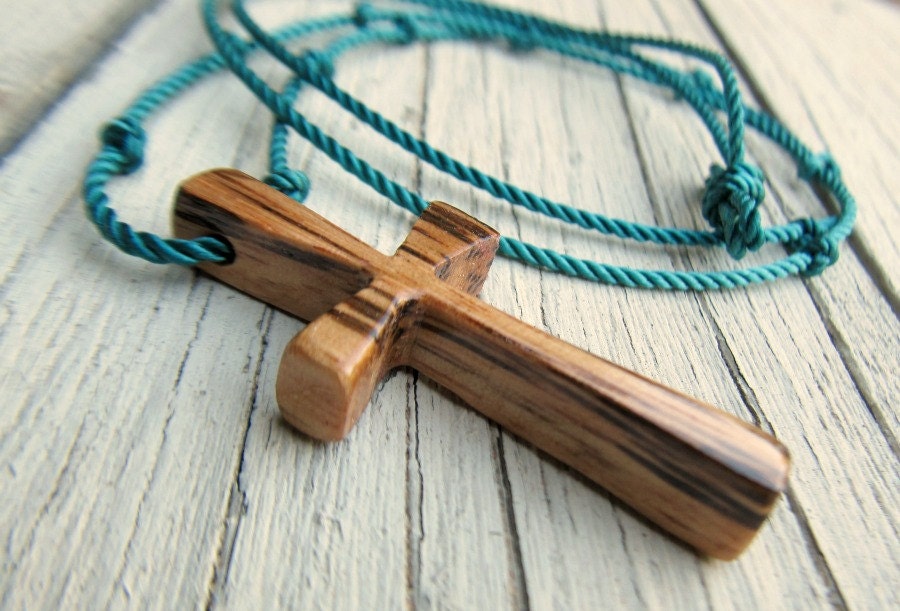 Wooden jewelry is common and beloved in Africa. Wood can be painted or varnished at will, after carving. Wood makes beautiful wide arm bands or bangles, large but light earrings and elegant necklaces.
10. Leather
Leather work is well-developed in Africa, especially for making furnishings and bags. But leather is also used to fashion arm bands, woven necklaces and even earrings. The leather comes from domestic animals, and occasionally, wild life.
12. Feathers
Birds such as peacocks, cranes, flamingoes and ostriches have beautiful feathers in uniques colours and quality, which are occasionally fashioned into earrings. Caution is in order, however, so as not to endanger the various bird species.
13. Animal Hair
Earrings and arm bands made of plaited wild life hair, such as elephant or giraffe hair are rare, and valued accordingly.
14. Ivory
Despite all international effort to deter it, ivory does find its way into the hands of artisans, who fashion figures and jewelry out of it, sometimes illegally. When one considers the cost in elephant lives and suffering, it is clear that horn, animal teeth and bone are better alternatives.
15. Precious stone
Of course there is precious stone in Africa too. Diamonds, tanzanite, jasper, opals, topaz and quarz, out of which beautiful jewelry are made.
Most African jewelry tend to be flamboyant and inexpensive...