Our Famous and stylish celebrity , Kim Khardashan can now be fully called the celebrity relationship tester .

In a bud to find the perfect guy ,Below is a list of Most of the guys Kim has either Kim has either dated or had a fling with, and the years she was with them, starting from 1994. She did confess on Keeping up with the Kardashians that she lost her virginity at 14. Well, someone started counting from then.
Someone has compiled a list of all the celebrity men See the list below…

TJ Jackson (1994-1998)






He's also renowned as the childhood sweetheart of Kim Kardashian. "We became extra close when my mom passed away," TJ told People magazine in 1995, when he was 17 and Kardashian was 15. "She dropped everything to be with me." Kardashian recently told Oprah in an interview that she lost her virginity to a boy when she was 14, leading many to assume that that boy was TJ Jackson.
Damon Thomas (. 2000–2004)




She was married to Damon for 4 years. In an interview with In Touch mag , Her ex-husband calls her a fame-loving, lying, plastic surgery-loving cheat.

This comes weeks after their divorce papers leaked, in which Kardashian says Thomas hit her and was verbally abusive. but did you know she was married before at the tender age of 19?

Before she was the super-famous socialite and TV star she is today, Kim married music producer Damon Thomas before she entered her 20s – in 2000 – and he was 10 years her senior. They parted ways in 2003 and their divorce was finalised in 2004, but in a dramatic twist following the leak of their divorce papers, Kim has claimed their relationship was abusive and that Damon hit her during their marriage

Julian St. Jox (2001) (during her marriage to Damon)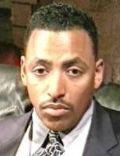 Ray J (2002-sex tape made 2003(during her marriage to Damon)-2007)



Kim met Ray J after the divorce, while she worked as a stylist for his sister Brandy. Their relationship lasted for about three years, but their love life has lived on — on the Internet. A sex tape was leaked in February 2007, and after much back-and-forth, Kardashian eventually settled with Vivid Entertainment for $5 million months later. The tape became the company's highest-selling X-rated video.

Nick Lachey 2006





In the book "Kardashian Konfidential" Kim Kardashian suggests that her fame can be traced back to a 2006 date she had with Nick Lachey in which the paparazzi just happend to show up.
He says "Let's just say this: We went to a movie. No one followed us there. Somehow mysteriously when we left there were 30 photographers waiting outside.
Apparently Ms. Kardashian got hot and heavy with 98 Degrees singer Nick Lachey in 2006, after his divorce from Jessica Simpson and while she was on a break with Mr. J.

Nick Cannon (Sept 2006-Jan 2007)(during her relationship w/Ray J)




The brunette star had a short relationship with Nick Cannon from about September 2006 to January 2007. Things reportedly didn't get too serious between them and Cannon met future wife Mariah Carey just three months after they split.

Fonsworth Bentley (2006-Feb 2007)

Marques Houston (March 2007)


Evan Ross (May 2007)




Actor Evan Ross who is the son of Diana Ross and Kim Kardashian were a couple which lasted for few months and we can only think of a couple things on her agenda: Publicity and to continue her Million Man March

Reggie Bush (2006 (during her relationship w Ray J)-2009/2010)




New Orleans Saints football star Reggie Bush came into the picture in 2007, just as Kardashian was getting her start on reality TV. These two quickly became a power couple thanks to the instant popularity of Keeping Up with the Kardashians, and the show captured plenty of the drama throughout their relationship. They called it quits in July 2009 but reunited for a few months right before Khloe Kardashian got married that September. And just in time for Bush to bring home a Super Bowl ring.

Christiano Ronaldo (April 2010)




Paparazzi captured Kardashian locking lips with sexy soccer star Cristiano Ronaldo in April 2010. The rumors about these two died down quickly after that single encounter.
Shengo Deane (April 2010)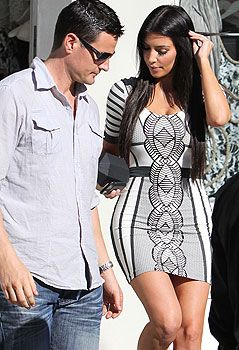 Miles Austin (June 2010)



Another football star snagged the brunette over the summer of 2010. She and Dallas Cowboys wide receiver Miles Austin dated from June to September, with sources citing their crazy schedules as the reason for the split. Typical.
Michael Copon (October 2010)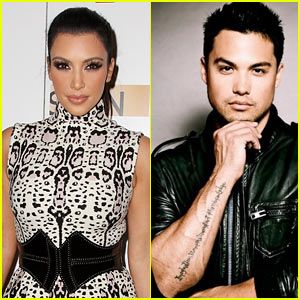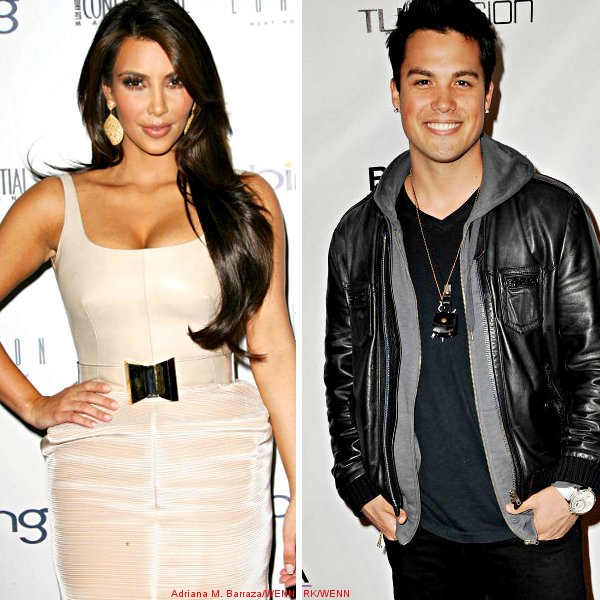 Jon Mayer (October 2010)




Kim Kardashian made it very clear that while she is in New York City filming her latest reality TV show, she is also man-hunting! We all know Kim is looking for the perfect guy, so we don't understand, why did she go on a date with John Mayer?! The two were spotted out with friends recently and it was clear that the point was for them to spend time together! All we can say to Kim is – watch out! He is such a famous player, we don't understand why all these gorgeous celebs waste their time on this guy

Gabriel Aubrey (November 2010)




Kim Kardashian was spotted with Halle Berry's ex, Gabriel Aubrey, at the LA Lakers game at Staples Center in downtown Los Angeles, CA, on November 21 2010. Kardashian, 30, and Canadian supermodel Aubrey, 34, walked in together and sat next to each other. Later, Kim's mother Kris Jenner joined them.
"They've been dating a little bit," However, Kardashian told Extra's Mario Lopez that she and Gabriel are "just friends."

Obviously they are both adults and are not committed so nothing stops them from dating, but people are curious and we would really love to know if they are a couple or just friends.
Gabriel Aubry and Halle Berry have separated in spring while Kim Kardashian has ended her relationship with Dallas Cowboys player Miles Austin recently, in September

Kris Humphries (m. 2010–2013)




Kardashian found a keeper in December 2010. She says she met New Jersey Nets player Kris Humphries after a basketball game with a friend. Then, that pal reportedly arranged a group dinner with the help of Humphries' teammate, and the rest is Kim's fairytale history. He proposed in rose petals in May, and they walked down the aisle in August in front of 400 friends, family members, and celebrities.
They've since spent a few months in NYC and have since headed back to LA, under a cloud of scrutiny thanks to rocky relationship rumors. Then, Kardashian filed for divorce on October 31, 2011 citing irreconcilable differences. She has yet to make a statement, but rumor has it they didn't see eye-to-eye on their long-term goals, and Humphries is "bummed."

Kanye West (2007–present) Kanye with whom she has been dating since 2007. but is this really her finall stop or is she still searching for Mr.right/ perfect ?

Kanye West hasn't exactly been Keeping Up with Kim Kardashian or her pregnancy! Despite being inseparable from the 32-year-old reality star before he announced that they were expecting their first child on December 30, 2012, Kanye has barely even seen Kim in the past four months.
Altogether, Kim and Kanye have spent 26 days out of the last 111 (as of Friday, April 19) with each other –that's a whopping 85 days apart. For you math majors that means Kim has been with Kanye only a little over 23% of the time since they dropped the big baby bomb! Most of the couple's time together has been spent in Paris, where Kanye is currently residing. They also spent a chunk of time together vacationing in Rio de Ja neiro.

Kanye has only been photographed twice in Los Angeles this year; once on January 3, house hunting with Kim, and another on February 12, the same day they returned from Brazil, hitting a doctor's appointment with her before jetting back to Europe.




Kim was forced to admit during her divorce deposition that she's been away from Kanye more time than she has been with him, blaming it on their hectic schedules. And reports are circulating that Kanye wants to stay in Paris while Kim won't leave her reality TV empire in the U.S.

Do you think it's normal that Kim and Kanye have barely seen each other during her pregnancy?




Also Brett Lockett, The Game, 50 cent, Scott Storch, and various others (no specific dates)
They are not saying these are all the men she's ever been with, just the celebrity men she's been with. All 22 of them if you believe this list.