Perhaps many have already seen this,for those who have not please do.. Does Henry Cavill make the best Superman, though? "Man of Steel" is another reboot, this time with director Zack Snyder at the helm. Unlike the last Superman film, Bryan Singer's "Superman Returns" (2006), this is an origin story with a young Clark Kent realizing the scope of his powers and what he was out on Earth to do,but the hero in him must emerge if he is to save the world from annihilation and become the symbol of hope for all mankind.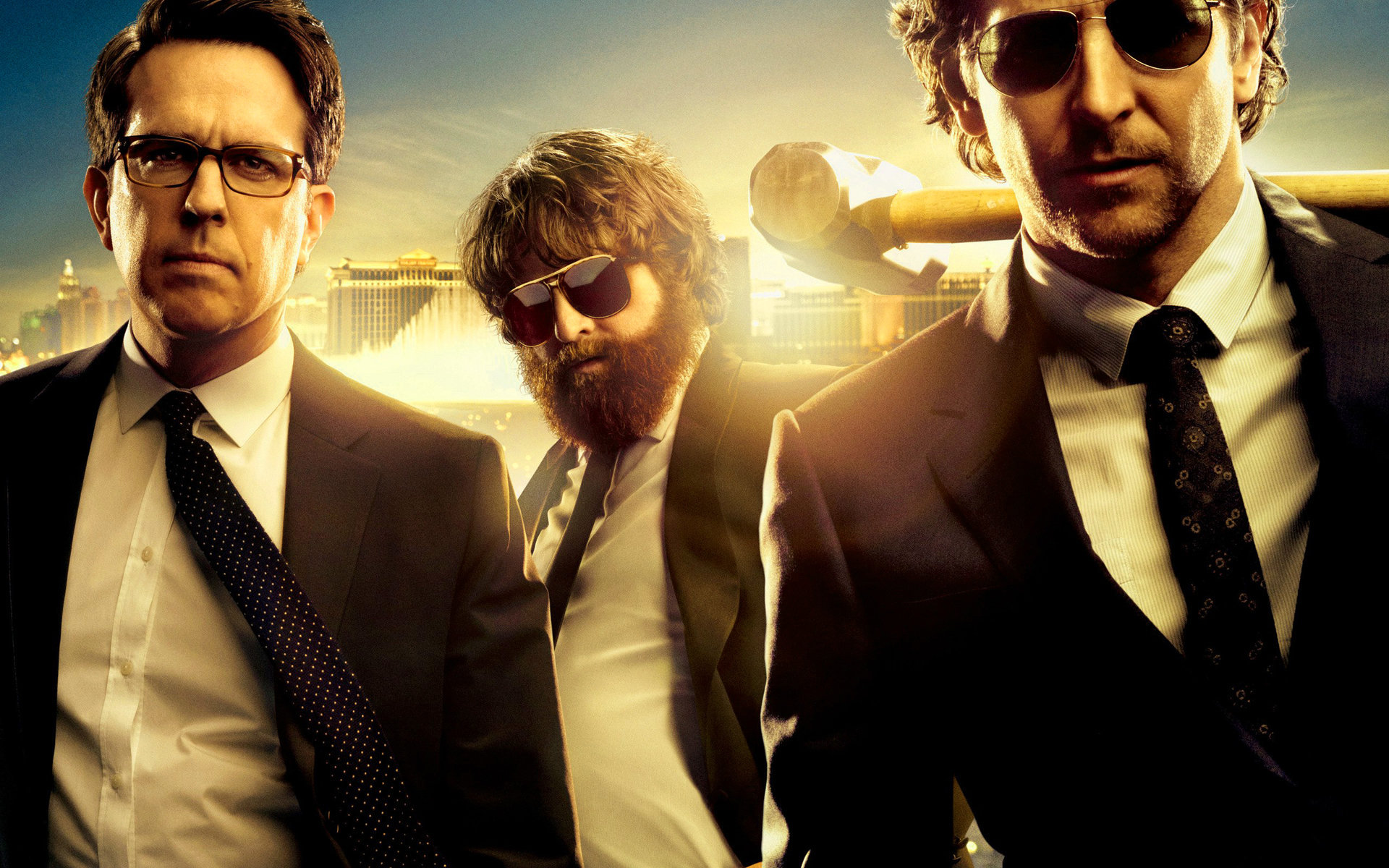 In the aftermath of the death of Alan's father, the wolfpack decide to take Alan to get treated for his mental issues. But things start to go wrong on the way to the hospital as the wolfpack is assaulted and Doug is kidnapped. Now they must find Mr. Chow again in order to surrender him to the gangster who kidnapped Doug in order to save him.The wait for this was unbearable i can say..
Brad Pitt is also out to save the world, but only because it's infested by zombies. The producer and star of "World War Z" (based on Max Brooks' book) plays United Nations employee Gerry Lane,who traverses the world in a race against time to stop the Zombie pandemic that is toppling armies and governments, and threatening to destroy humanity itself.Few days to hit the premiere ,is it worth the wait??
Channing Tatum also plays the hero, but on a smaller scale.Capitol Policeman John Cale has just been denied his dream job with the Secret Service of protecting President James Sawyer. Not wanting to let down his little girl with the news, he takes her on a tour of the White House, when the complex is overtaken by a heavily armed paramilitary group. Now, with the nation's government falling into chaos and time running out, it's up to Cale to save the president, his daughter, and the country. After having the greatest time of his life three summers ago, Lenny (Adam Sandler), decides he wants to move his family back to his hometown and have them grow up with his gang of childhood friends and their kids. But between old bullies, new bullies, schizophrenic bus drivers, drunk cops on skis, psycho grade school girlfriends and 400 costumed party crashes he finds out that sometimes crazy follows you.
In modern day Japan, Wolverine is out of his depth in an unknown world as he faces his ultimate nemesis in a life-or-death battle that will leave him forever changed. Vulnerable for the first time and pushed to his physical and emotional limits, he confronts not only lethal samurai steel but also his inner struggle against his own immortality, emerging more powerful than we have ever seen him before.
When legions of monstrous creatures, known as Kaiju, started rising from the sea, a war began that would take millions of lives and consume humanity's resources for years on end. To combat the giant Kaiju, a special type of weapon was devised: massive robots, called Jaegers, which are controlled simultaneously by two pilots whose minds are locked in a neural bridge. But even the Jaegers are proving nearly defenseless in the face of the relentless Kaiju. On the verge of defeat, the forces defending mankind have no choice but to turn to two unlikely heroes - a washed up former pilot (Charlie Hunnam) and an untested trainee (Rinko Kikuchi) - who are teamed to drive a legendary but seemingly obsolete Jaeger from the past. Together, they stand as mankind's last hope against the mounting apocalypse.
I guess we all missed Denzel Washington,the Flight actor teams up with Mark wahlberg in this American action comedy,A DEA agent and an undercover Naval Intelligence officer who have been tasked with investigating one another find they have been set up by the mob -- the very organization the two men believe they have been stealing money from.
Its an American science fiction action film ,In the year 2154 two classes of people exist: the very wealthy who live on a pristine man-made space station called Elysium, and the rest, who live on an overpopulated, ruined Earth. Secretary Rhodes, a government official, will stop at nothing to enforce anti-immigration laws and preserve the luxurious lifestyle of the citizens of Elysium. That doesn't stop the people of Earth from trying to get in, by any means they can. When unlucky Max is backed into a corner, he agrees to take on a daunting mission that if successful will not only save his life, but could bring equality to these polarized worlds.
After the Identity thief Melissa McCarthy teams up with Sandra bullock in this comedy film where as An uptight FBI Special Agent is paired with a foul-mouthed Boston cop to take down a ruthless drug lord.
Getaway is the gritty, exciting action thriller from Warner Brothers in which former race car driver Brent Magna is pitted against the clock as he commandeers a custom Shelby Cobra Mustang, taking it and its unwitting owner on a high-speed adventure at the command of a mysterious villain on a race against time to save the life of his kidnapped wife.
Martin and Claudia are lawyers -- and ex-lovers -- who find themselves put at risk after they join the defense team for an international terrorist's trial.
Four magicians each answer a mysterious summons to an obscure address with secrets inside. A year later, they are the Four Horseman, big time stage illusionists who climax their sold out Las Vegas show with a bank apparently robbed for real. This puts agents Dylan Rhodes of the FBI and Alma Vargas of Interpol on the case to find out how they did it. However, this mystery proves difficult to solve even with the insights of the professional illusion exposer, Thaddeus Bradley. What follows is a bizarre investigation where nothing is what it seems with illusions, dark secrets and hidden agendas galore as all involved are reminded of a great truth in this puzzle: the closer you look, the less you see.
Billy (Vince Vaughn) and Nick (Owen Wilson) are salesmen whose careers have been torpedoed by the digital world. Trying to prove they are not obsolete, they defy the odds by talking their way into a coveted internship at Google, along with a battalion of brilliant college students. But, gaining entrance to this utopia is only half the battle. Now they must compete with a group of the nation's most elite, tech-savvy geniuses to prove that necessity really is the mother of re-invention.
In an America wracked by crime and overcrowded prisons, the government has sanctioned an annual 12-hour period in which any and all criminal activity-including murder-becomes legal. The police can't be called. Hospitals suspend help. It's one night when the citizenry regulates itself without thought of punishment. On this night plagued by violence and an epidemic of crime, one family wrestles with the decision of who they will become when a stranger comes knocking. When an intruder breaks into James Sandin's (Ethan Hawke) gated community during the yearly lockdown, he begins a sequence of events that threatens to tear a family apart. Now, it is up to James, his wife, Mary (Lena Headey), and their kids to make it through the night without turning into the monsters from whom they hide.
While attending a party at James Franco's house, Seth Rogen, Jay Baruchel and many other celebrities are faced with the apocalypse.